Furniture, dishes, and personal affairs at the Pierre Mac Orlan Home and Museum have been left intact so the famous writer can tell you his most beautiful story: the story of his life!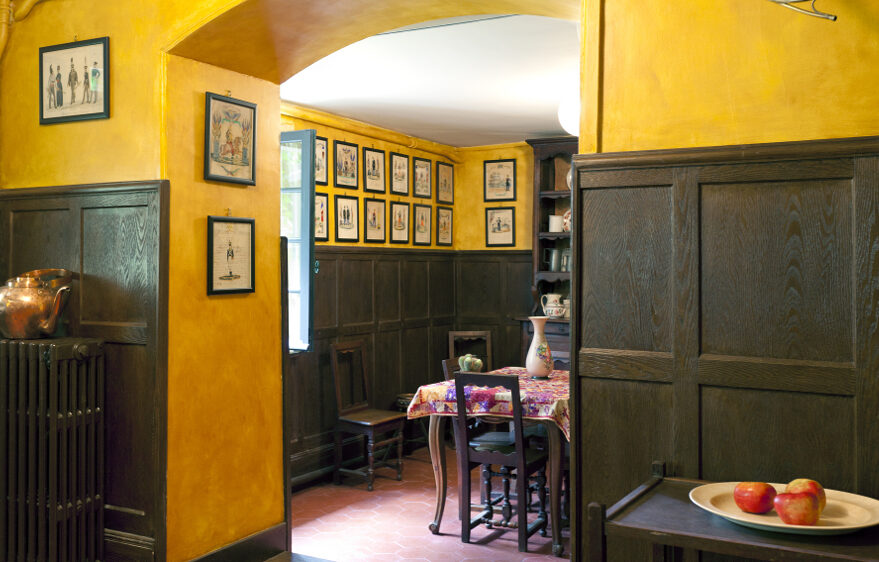 About
The Pierre Mac Orlan House is located in Archets, a hamlet of Saint-Cyr-sur-Morin. Visits to the museum are only possible on a guided tour.
The kitchen, bathroom, living room, offices and bedroom are teeming with stories, big and small.
Do you know the writer Pierre Mac Orlan (1882-1970)?
His real name was Pierre Dumarchey. The artist had many lives!
Before taking up the pen, he tried his hand at the brush and pencil in Montmartre, although with much less success. He is, however, recognised as the pioneer of comics thanks to his drawings published in various local newspapers.
Pierre Mac Orlan was a poet, journalist, publisher, radio presenter and writer of songs and even adverts for a car brand. He also travelled a great deal.
He left many mystery and adventure novels, such as Marguerite of the Night, La Bandera or Anchor of Mercy. His famous work Port of Shadows (Quai des Brumes) was incarnated in the cult classic film featuring Jean Gabin and Michèle Morgan.
Mac Orlan received many official distinctions. In 1950, he was elected to the Académie Goncourt. In 1966, he was awarded the insignia of Commander of the Legion of Honour by then-Prime Minister Georges Pompidou on the proposal of Minister of Culture André Malraux, whose work was influenced by Mac Orlan.
Although somewhat overlooked now, this unique personality was friend to many well-known icons whom he received, such as Georges Brassens!
He bequeathed his property to the commune and commissioned a group of twelve people — chaired by the mayor, the executor of his will — to ensure the republication of his works and to award an annual literary prize bearing his name to a writer or an artist, preferably an older one, in a difficult situation.
Sources: 
https://www.jesuismort.com/tombe/pierre-mac-orlan#general
http://www.macorlan.fr
Schedules, Welcome conditions & Prices
Information and welcome conditions subject to change.
Schedules:
• From 8 January to 17 December 2023 : each Sunday at 2 p.m., 3 p.m. and 4 p.m.
• Annual closure on week-end of the 1 May, and between Christmas and New Year's Day.
Price:
Free visit, limited to 6 people per departure.
Length: about 1h.
Guided tour.
Contacts
Rdv in the Hameau d'Archet (hamlet), 21 promenade Pierre Mac Orlan, 77750 Saint-Cyr-sur-Morin.
33 00 1 60 23 80 24