The Provins Rose Garden, a green heaven with the label of "Remarkable Garden", which reveals the beautiful stories of its roses…
About
In this green paradise overlooking the monuments of the Old Town, discover the Provins Rose Garden.
Hear the History of the Rose through more than 450 varieties of roses planted by theme in a 3.5-hectare garden.
You'll learn all about modern roses that bloom until autumn and old roses: Damask roses, Centifolias, hybrid tea roses and French roses. The most famous is "Rosa Gallica Officinalis", known as the "Rose of Provins", was brought back to Provins by Thibaud IV of Champagne upon his return from the Crusades.
As you revisit the history of this iconic flower, it will reveal all its colours, shapes and perfumes in a bucolic atmosphere.
The medicinal garden showcases various medieval plants with oft-forgotten medicinal benefits: dill, comfrey, wild celery…
Relax on the deckchairs dotted here and there for a wee break in Paradise!
And if you feel like walking barefoot in the fresh grass…
You can sit on the terrace and enjoy some ice cream or other sweets in the Tea Room. You'll enjoy an unobstructed view of the medieval town's monuments.
Why the fireplace, you might ask? It's in full swing during the winter to warm you up by the fire!
The rose garden is also a venue for concerts, exhibitions and a shop to buy the most beautiful roses. It also provides aesthetic decor.
Our latest rose creation is the Julie Andrieu® rose (delstrirocrem)
Passionate for travel and cooking, this famous French journalist charms viewers on her programme "Les Carnets de Julie", Saturdays on French channel France 3!
Having already put Provins in the spotlight in May 2015, she returned to the Provins Rose Garden a year later with a new and equally enticing report dedicated to the flavours of flowers!
In 2015, Georges Delbard Nurseries and Rose Gardens, as well as Bruno Clergeot, owner of the Provins Rose Garden, came up with the idea of a rose dedicated entirely dedicated to her. The Julie Andrieu® rose (delstrirocrem) was inaugurated in the presence of the fair lady herself, on Wednesday, the 1st of June 2016 at the Provins Rose Garden!
Labelled as "remarkable Garden" since 2014:
This label was granted thanks to proposals by the National Council of Parks and Gardens, a new institution within the Ministry of Culture (formerly the Ministry of Culture and Communication) since May 2003.
It indicates to the general public that the gardens, whose design, plants and
maintenance, are of a remarkable level.
This national label is awarded for a period of 5 years based on the proposal of the regional commissions formed under the aegis of the Regional Directorates of Cultural Affairs (D.R.A.C.).
The Provins Rose Garden also boasts the label from the Tourisme & Handicap.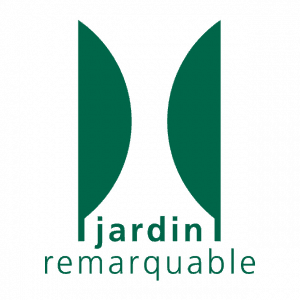 Schedules, Welcome Conditions & Prices
Information and welcome conditions subject to change.
Schedules:
• From 4 February to 24 March 2023: Friday from 2 p.m. to 6 p.m., Saturday, Sunday and Monday from 10 a.m. to 6 p.m., daily during French school holidays (zones A, B & C), from 2 p.m. to 6 p.m.
• From 25 March to 14 November: daily from 10 a.m. to 7.30 p.m.
• From 15 November to 31 December: Friday from 2 p.m. to 6 p.m., Saturday, Sunday and Monday from 10 a.m. to 6 p.m., daily during French school holidays (zones A, B & C), from 2 p.m. to 6 p.m.
• Annual closure: on 25 December, and from 1 January to 3 February.
Prices:
• Spring/Summer: 7 €.
• Mid-season: 5 €.
• Autumn/Winter: from 4,50 €.
• Annual ticket: 25 €.
• Free for under 12 years old.
• Reduced prices in Spring and Summer when you buy Pass Provins or Pass Family: 6,50 €.
Our friends the dogs are accepted, held in lead… and will have at disposal a fresh water bowl.
Discover and buy online the Pass Âme de Jardins (Soul of the Gardens):
Discover the Provins Rose Garden and the most beautiful gardens of the Provinois, Bassée-Montois and the valley of the 2 Morin. thanks to this pass. Available for 1 year, it gives the right to visit each of the participating gardens: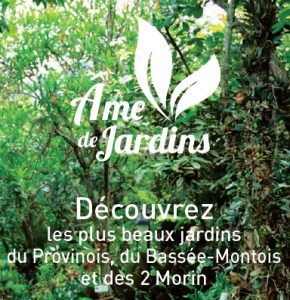 • Download the brochure to see all the gardens (only in French)
• Select the date of your first visit:
Contacts