An original guided tour of Provins: by trekking or electric mountain bike, and in the company of a tour guide!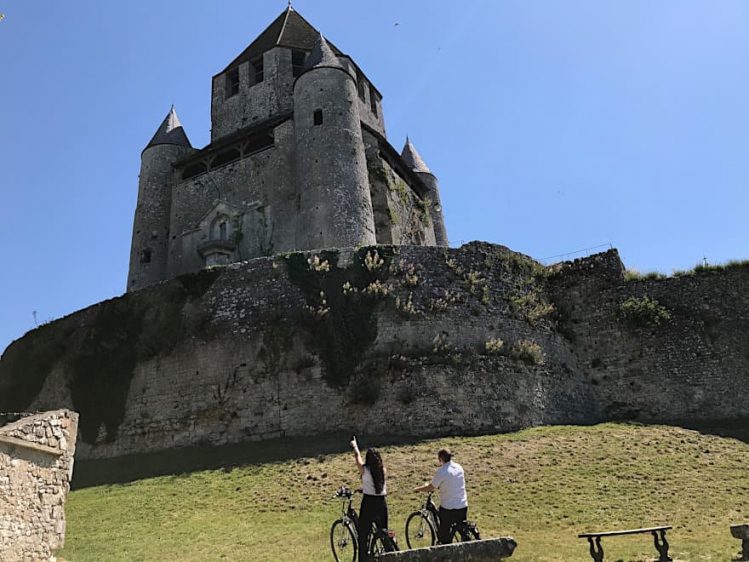 About
During about 1h30, get on one of our trekking or electric mountain bike and follow our guide to discover Provins!
A playful and original way to learn the history of the fortified town, inscribed on the UNESCO World Heritage List since December 2001.
This guided tour of Provins is also the ideal solution to combine culture and sports activities.
Our bikes are top-of-the-range VTC and Head mountain bikes, with an 8-hour autonomy.
They are intended for adults and teenagers, from 1.60 m.
Meeting at the Tourist Office 20 min. before departure.
A minimum number of 7 participants is required to ensure the start of the tour, with a limit of 9 people per departure.
Please note: for organisational reasons, bookings are obligatory  and are closed on the Wednesday evening before the visit.
Schedules, Welcome conditions & Prices
Schedules:
Next departures in 2021.
• From 4 July to 29 August 2020: each saturday at 11 a.m., on obligatory booking.
For your safety, welcome conditions are specially set up:
• Cleaning of equipment.
• Precautionary period between each rental.
• When the bike is removed from the Tourist Office: distribution of hydroalcoholic gel, wearing of a mask is obligatory and direction of circulation in respect of social distancing.
Prices:
• Unique tariff, adult and child: 10 €.
• Rental of gel saddle for delicate buttocks, optional: 2 €.
• Child trailer hire (for over 12 months and up to 2 children with a maximum load of 45 kg): 5 €.
• Baby seat available free of charge on request.
The hire price includes a helmet, high visibility vest, emergency kit and a combination lock.
Buy your tickets online
Contacts
Rdv at Provins Tourisme (Tourist Office), 4 chemin de Villecran, 77160 Provins.
0033 1 64 60 26 26
velo@provins.net