Discover the longest car circuit close to Paris and Provins, located in La Ferté-Gaucher!
A great way to enjoy a unique experience…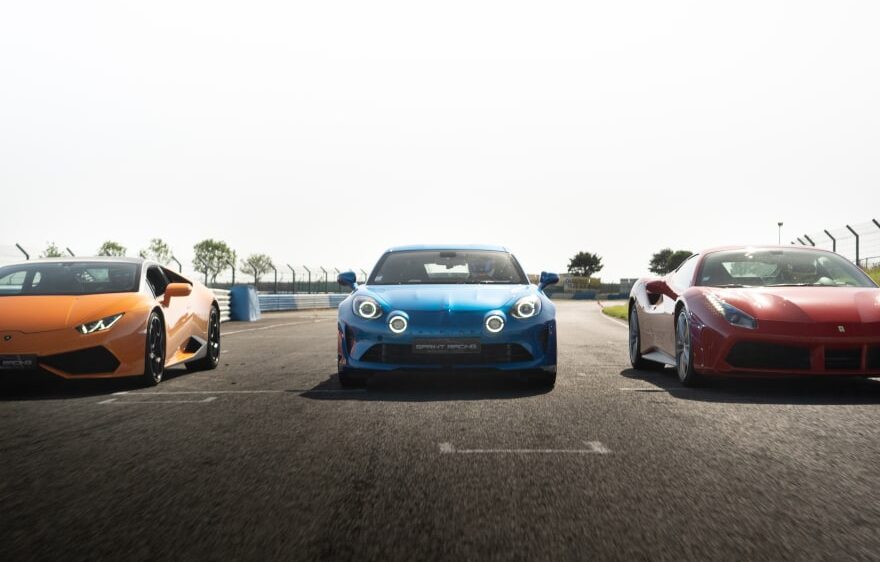 About
The La Ferté-Gaucher Race Track contains 3 FFSA/FFM approved tracks, 12 to 20m wide, for cars, single-seaters, motorbikes and karting in optimal safety!
The 1.6 km technical track, the 2 km fast track and the 3.6 km long track with its 14 bends, chicanes and a straight line of about 500 m make this circuit ideal for all types of driving (training or leisure)!
The activities on offer are varied so that you can find the mechanical sport that suits you and your level whatever it may be.
On your own car or on one of those on the circuit, everything is possible:
Free driving to have fun, coaching to discover or improve your driving, baptism to live sensations as a passenger of a professional driver, driving a single-seater to imagine yourself as an F1 driver for a few laps of the circuit, karting challenge to have a good time with friends!
These activities take place throughout the year.
Electric vehicles are welcome: several charging stations and a super charger are available.
highlights not to be missed (non-exhaustive and subject to change):
• Sunday 28 May 2023: Mustang Nats : gathering dedicated to American cars with many animations!
• Saturday 3 June 2023: 40 years anniversary of the Volvo France club.
• Sunday 12 November 2023: Bike challenge for the benefit of the French Telethon: come and ride on the circuit with your bike and form the biggest possible peloton!
Do not hesitate to follow these news on the website and social networks of the tracks, or in the "Agenda"
Schedules & Prices
Information and welcome conditions subject to change.
Schedules:
• From 2 January to 22 December 2023 from 8 a.m. to 6 p.m.
Prices:
• Details of activities and prices online.
Contacts
Pôle de Loisirs Mécaniques Aérosphalte (Aerosphalt Mechanical Leisure Centre), Route de Choisy, 77320 La Ferté-Gaucher (located on the aerodrome of the municipality La Ferté Gaucher).
0033 1 64 65 92 12
www.circuitslfg.fr (only in French)