An ideal leisure activity to do with family or friends, to discover nature along the water!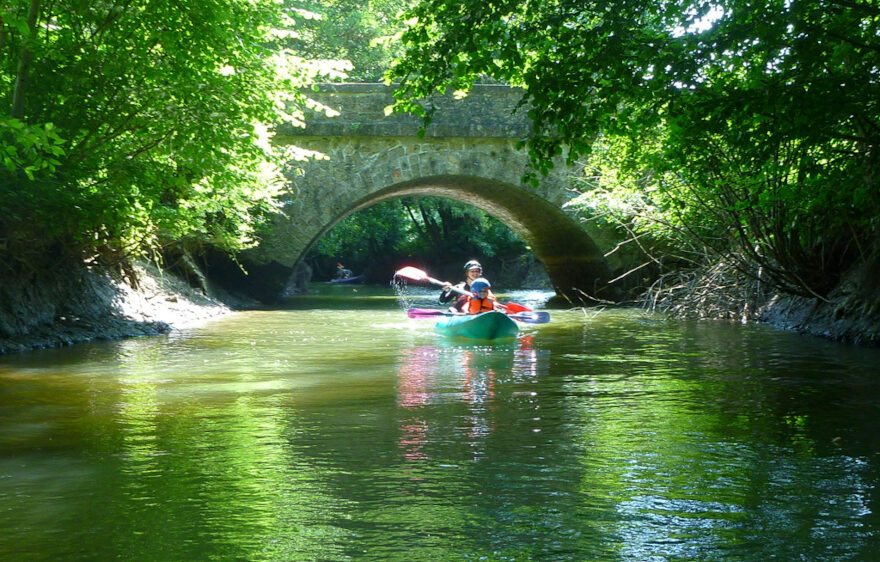 About
The whole team of the canoeing and kayaking base of Verdelot is happy to welcome you in the heart of the Petit Morin valley!
This river is reputed to be the most natural in the Ile de France region, stretching over 50 km!
You will have the choice between different routes on board stable and unsinkable boats, from half a day (between 2h30 and 4h of navigation depending on level and conditions) to 2 consecutive days.
You will pass through unspoilt areas and enjoy unique views of the region's beautiful villages, old mills and fine properties.
During the summer months the Petit Morin is relatively peaceful, but you will encounter a few weirs for some great thrills!
Canoeing has the particularity of being an individual but also a collective sport.
Whatever the boat, single, double or triple, the members of the club will take care of you.
The instructors, qualified by the FFCK or state certificate, can supervise all your outings on request.
All navigation and safety equipment (kayak, paddle, lifejacket, helmet) and waterproof containers if required are provided.
For your part, you will need to bring appropriate sportswear and a pair of waterproof shoes.
Transport to/from the embarkation and/or disembarkation points is organised with the club's mini-bus.
Whether you are a novice or an experienced user, you are all welcome to join this group of enthusiasts who are jovial, dynamic and so eager to help you learn and develop in the many disciplines that this leisure sport involves!
Schedules, Welcome conditions & Prices
Information and welcome conditions subject to change and to the evolution of sanitary conditions in force.
Opening period (according to weather conditions):
• From 1 April to 30 October 2022.
Prices:
• Half day: adult 20 € – child (8-14 years old) 16 €.
• Full day: adult 35 € – child (8-14 years old) 28 €.
• Weekend: adult 65 € – child (8-14 years old) 45 €.
Contacts
Rdv 12 route de la Vallée, Hameau de la Couarde (Hamlet), 77510 Verdelot.
00 33 1 64 04 87 92