Le point du Jour Garden, officially recognized "Remarkable Garden", promises a magical journey full of whimsy!
About
Le Point du Jour Garden is an enchanting garden replete with poetry that's "shaped by 2 hearts and 4 hands", as Françoise and Christian, the garden's owners, like to say.
The garden overlooks the valley of Petit Morin. Its pièce de resistance is undoubtedly the plant cathedral, an ambitious project carried out over 6 years and inaugurated in June 2017.
This verdant temple is open to persons of all spiritual traditions. Consecrated to family love, the cathedral is accentuated by sculptures from Robert Arnoux and stained glass windows by Laurence Weber.
The garden also features a unique skeleton, made of steel and stone, rather than bone. It is intended to evolve over time, allowing itself to be immersed in branches and leaves with the passage of the seasons to ultimately become a "natural body"!
The garden covers 7 hectares. During the course of your visit, you'll encounter extraordinary plants and unique architectural elements, such as rare trees, wild grasses and secret passages that can propel us to another dimension. You can also find mystical creatures, such as giant fairies, or a swing that harkens back to childhood. Let's not forget the huts that are "not like the others"!
Le Point du Jour Garden also serves as a tea room, the perfect boutique for original gift ideas and a venue for concerts and other major events…
This garden was voted the 2010 Garden of the Year by the French Association of Garden and Horticulture Journalists (AJJH) and now boasts the French Ministry of Culture's official label of a "Remarkable Garden".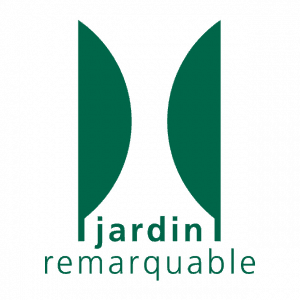 Schedules, Welcome conditions & Prices
Information and welcome conditions subject to change.
Schedules:
• From February to November 2023: Monday, Tuesday, Friday, Saturday and Sunday from 2 p.m. to 6 p.m. – weekly closure on Wednesday and Thursday.
• December and Christmas Festivities: open daily except on Wednesday from 10 a.m. to 6 p.m.
• Annual closure from 23 December to early February.
Prices:
• Adult 7 € – free for under 12 years old.
• During Christmas enchantment in December: 5 € for all – free for under 2 years old.
Discover and buy online the Pass "Âme de Jardins" (Soul of the Gardens):
Discover Le Point du Jour Garden and the most beautiful gardens of Provinois, Bassée-Montois and the valley of the 2 Morin, thanks to this pass.
Available for 1 year, it gives the right to visit each of the participating gardens:
• Select the date of your first visit:
Contacts