Download, see or order free of charge the brochures for individuals, published by the Tourist Office of Provins and its region.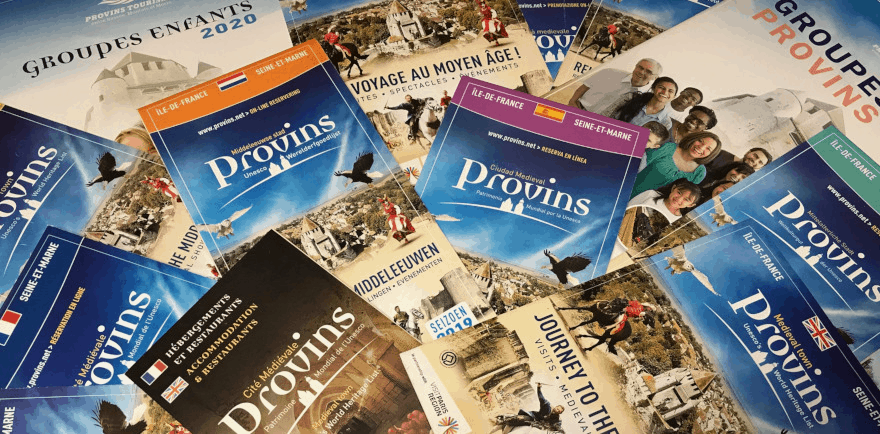 See the Provins Visitor's Guide in the language of your choice
The Visitor's guides can't be sent.
They are only given free at the Tourist Office or by our partners, the day of your coming in Provins.
Large size, so can't be printed on A4 paper.
See or order the Provins general brochures in the language of your choice
Order and receive these brochures by mail, using the blue button below:
To extend your stay, see the Visitors' Guides for the Provins region: Le Provinois and Le Bassée-Montois (only in French)