in the Provinois, the Bassée-Montois, and the Valleys of the 2 Morin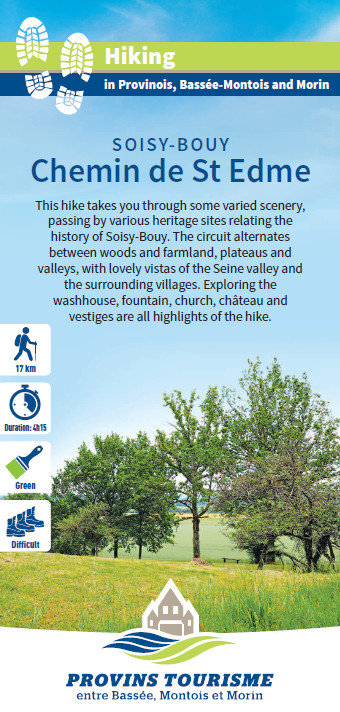 This hike takes you through some varied scenery, passing by various heritage sites relating the history of Soisy-Bouy.
The circuit alternates between woods and farmland, plateaus and valleys, with lovely vistas of the Seine valley and the surrounding villages. Exploring the washhouse, fountain, church, château and vestiges are all highlights of the hike.
Departure: Parking of the Mille-Club, Rue des Ecoles, 77650 Soisy–Bouy.