in the Provinois, the Bassée-Montois, and the Valleys of the 2 Morin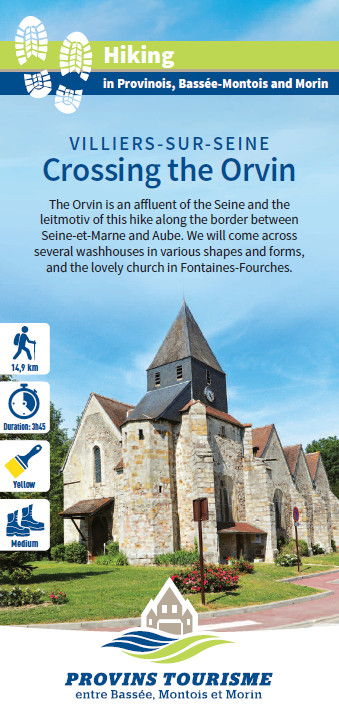 The Orvin is an affluent of the Seine and the leitmotiv of this hike along the border between Seine-et-Marne and Aube. We will come across several washhouses in various shapes and forms, and the lovely church in Fontaines-Fourches.
Departure: Saint-Aignan church, Rue de l'eglise, 77114 Villiers-sur-Seine.