in the Provinois, the Bassée-Montois, and the Valleys of the 2 Morin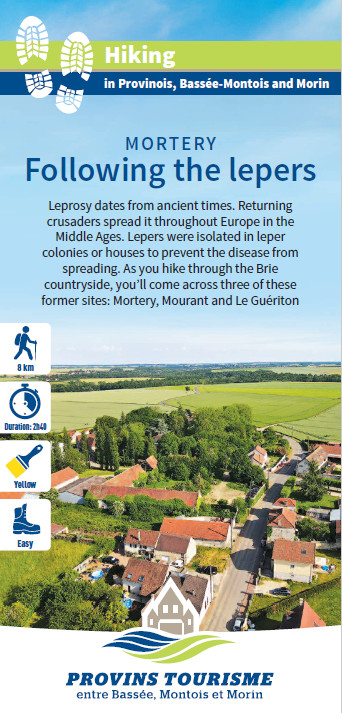 Leprosy dates from ancient times. Returning crusaders spread it throughout Europe in the Middle Ages. Lepers were isolated in leper colonies or houses to prevent the disease from spreading.
As you hike through the Brie countryside, you'll come across three of these former sites: Mortery, Mourant and Le Guériton.
Departure: Town Hall, 2 rue de Marolles, 77160 Mortery.