Fellow fishermen, you'll find ponds, campgrounds, tourist lodges or the French Fishing Association to use your fishing rod in Provins and its surrounding area !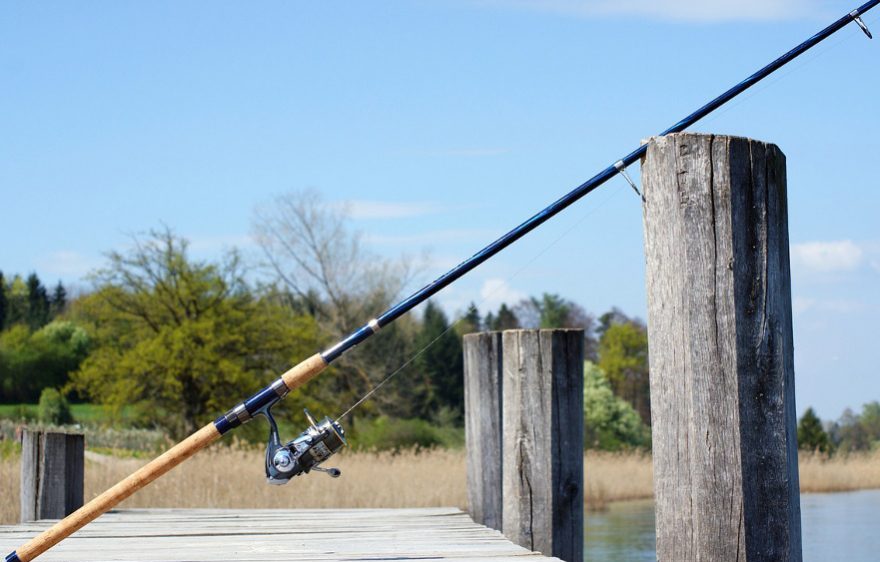 Opening and place
according to the spot
About
Come and spend a relaxing day fishing at the Sécherons Pond!
You can practice your favourite leisure activity thanks to this enclosed and guarded 7-hectare pond, surrounded by greenery.
Night fishing is allowed for carp anglers.
No-kill fishing is mandatory.
A real fishing centre equipped with a car park, clubhouse, barbecue and gazebo for hire, WC and showers.
Organise a fishing trip for a day or the weekend for groups, associations, work council, etc.
Procedural rules are available on the website.
Schedules & Prices
Schedules:
• Open all year long, from 9 am to 7 pm.
Prices:
• From 10 € half a day per fisherman for 1 fishing rod.
Contacts
Sécherons Pond (étang Les Sécherons), access D75, 77126 Châtenay-sur-Seine.
0033 6 86 06 26 22 or 0033 6 07 15 23 38
The Domaine des Etangs de la Bassée
About
The Domaine des Etangs de la Bassée offers you 5 lakes that can be privatised on a weekly basis for an unforgettable fishing experience, with the possibility of accommodation in a top-of-the-range lodge on site, or in a biwi (not provided)!
They are populated with an exceptional livestock : carps, perches, pikes, pike-perches, pike-perches, koi… without forgetting the presence of Black Bass for 30 years which make the domain one of the Bass hotspots of the North of France !
Daily efforts are made to maintain a biotop of irreproachable quality, offering the fish an environment favourable to their development.
Fed by capillary action, the ponds offer exceptional water.
You can fish from the shore, from the boats provided, but also from larger boats. Launches and guide days are also organised with a selection of the best French guides.
No-kill fishing is mandatory.

Schedules & Prices
• Fishing for carnivorous fish, from September to June : day pass from 150 €.
•  Carp fishing: consult us for prices.
Contacts
French Fishing Associations, or AAPMA (Approved Association of Fishing and Protection of Aquatic Environments)
About
Our fishing destination also hosts various French Fishing Associations, or AAPMA (Approved Association of Fishing and Protection of Aquatic Environments):
• Les Amis de la Voulzie et de l'Orvin : fishing on the Voulzie, the Durteint, the casiers, the Seine, the Orvin, the Viel Orvin and the ponds of Longueville
President: M. Philippe Caillet – Treasurer: M. Denis Castaing
0033 6 03 95 02 98
lesamisdelavoulzie.fr (only in French)
facebook
• "Le Barbillon de Balloy-Gravon La Tombe et les amis de la Vieille Seine", in the municipalities of Balloy-Gravon-La Tombe
President: M. Philippe Gavelle
0033 1 64 60 94 38
philippe.gavelle0843@orange.fr
facebook
• "Le Roseau de Bray-Grisy", in the municipality of Bray-sur-Seine
Presidente: Mme Riquez Chantal
0033 6 81 62 58 10
chantalcharle@orange.fr
• "La Fario du Haut Morin" in the municipality of La Ferté-Gaucher
President: M. Gaël Garin
0033 6 45 51 41 10
garin.gael@orange.fr
facebook
• "Le Flotteur Jouyssien", in the municipality of Jouy-sur-Morin
President: M. Deprez Pierre
0033 1 64 04 63 15
• "Vallée du Petit-Morin", in the municipality of Saint-Cyr-sur-Morin
President: M. Jorand Pascal
0033 1 60 22 56 95
aappmadupetitmorin@gmail.com
aappma-valleedupetitmorin.jimdo.com/
facebook
Contacts