The Provins region can be reached by train from Paris, departing from Paris-Est train station!
Attention: INFO COVID-19:
Wearing a face mask is no more mandatory in the transport modes, but is still recommended.
Have a good trip!

Provins and La Ferté-Gaucher SNCF train stations
• Provins and La Ferté-Gaucher are served by line P, from the SNCF Paris-Est train station..

ATTENTION: following electrification work, line P (Paris/Provins) will be severely disrupted at weekends in 2022: alternative routes on the website www.transilien.com
we highly advise to take the RER A from Chessy Marne-la-Vallée, then the 50 bus of the Seine-et-Marne Express line: departures all year round and every hour on weekdays, and on weekends and public holidays!
– To Provins, the line P is direct during off-work periods.
– To La Ferté-Gaucher, get off at the terminus in Coulommiers and take the connection Bus line P.
Times, routes and prices on www.transilien.com
• Practical, the Provins tourist shuttle (subject to change)!
It's a minibus at the arrival and departure of the trains coming from Paris!
This service, which links the different tourist attractions, is operational on weekends and public holidays from from mid-April to the end of August, except on strike days.
Download the 2023 schedules (only in French – subject to change).
The several stops : SNCF train station, the Lower Town or downtown (Underground Galleries, Saint-Ayoul Church, Sainte-Croix Church) and the Upper Town.
The vehicle is an electric minibus with 17 seats (13 where you can sit) and a wheelchair space. It respects 2 fundamental criteria: respect for the environment and the visitor's comfort.
Prices:
• The day Pass: 4 €.
• 1-way ticket: 2,50 €.
• 10 tickets : 20 €.
• Free for under 4 years old.
• The smart tourist information point!
As you leave the station, meet in this reception area located in the large, modern and recent building on your left.
It offers many services: information, monument ticketing (no credit cards), shop, etc.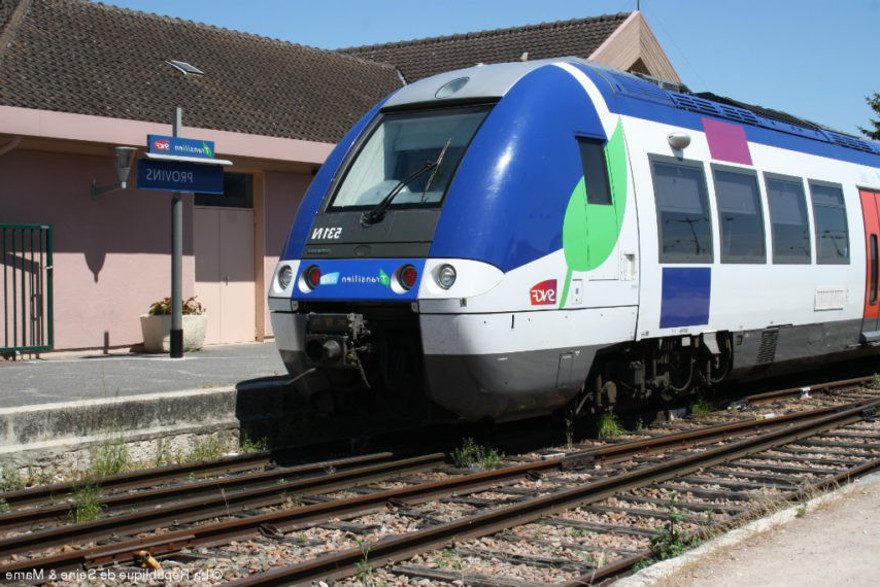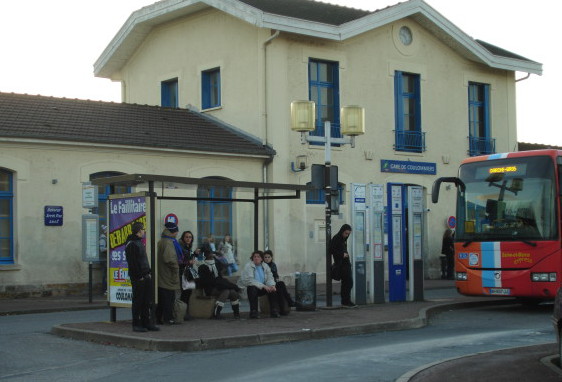 Coulommiers SNCF train station
Place du 8 mai 1945
77120 Coulommiers
0033 1 64 03 01 61