The Provins Tourist Office has a large parking with perfectly flat pitches specially for camper vans or motor home!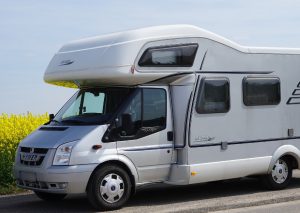 Notice to Visitors
• In May & June:
Since Provins is greatly prized by the school complexes (up to the first Friday of July), we advise the motorhome drivers to avoid arriving in Provins, at the parking near the Tourist Office, from 11 a.m. to 4 p.m. The coach park being more significant than usual.
• During the Medieval Festival of Provins (10 & 11 June 2023 – subject to change):
The parking near the Tourist Office is exceptionally closed for the festival.
A free parking for campers will be at your disposal from Thursday before, until the end of the festival.
To find this area, please follow the signs from the Tourist Office throw town (shower, WC, but no water and no electricity).
For all visitors, free parkings and shuttles will be at your disposal. Remember the parking number to take back the right shuttle.
• For the funfair (the first three weeks of November – subject to change) :
Exceptionally and by municipal decree, the car park of the Villecran area, next to the Tourist Office, is reserved for fairground workers.
Here is a list of the main free car parks near the Tourist Office, where the team will be pleased to welcome you daily: rue du Général de Gaulle, car park rue du Bourg Neuf, place du Châtel, place Saint-Quiriace, rue du Palais, porte de Jouy.
• During the event "Christmas in Provins" (9 & 10 December 2023 – subject to change) :
Placers will be mobilised to optimise parking, with the support of the Police Municipale.
The Tourist Office car park will be open subject to availability.
Priority will be given to disabled people, troops and craftsmen.
You could be redirected to the other car parks provided: flat car parks at the Tax Centre, located at 8 avenue André Malraux and on the Place du 29è Dragons, located at Avenue Alain Peyrefitte and close to the police station.
Our advice: download the full programme of events beforehand, including a map of the town (only in French)
Thank you for your understanding!
Services and prices
You will have at your disposal an area with two RV dump stations.
This car park is paying every day from 26 March to 6 November 2022, and exceptionally on municipal by-law.
It is free the rest of the year.
Price:
8 € per 24h, from the beginning of the parking time.
Parking is paid for in cash only, on arrival and at the municipal offices (please note that there are no cash dispensers nearby).
Thank you for your understanding.